Orders for stalls and adverts are now closed
Shepperton Big Tree Night (Christmas Fair) is now in its 10th year and well over 5,000 people attend it. We receive excellent coverage from local newspapers and radio stations and it is advertised widely on the Internet and in the media.
The evening is a celebration of Shepperton, which brings in visitors from far and wide and we invite you to be a part of this fantastic evening. If you have either had a stall or advert with us in previous years, you will know what a success it has become.
Stall Costs:
Street Food, Hot Drinks or Alcohol
Alcohol is limited to small-batch wine, micro-brewery craft beers, mulled wine and mulled cider
£ 115
Charity
Registered charities only - number must be supplied & application must come from charity
£ 40
Standard
Includes cold non-street food / craft food in jars or tins - neither designed to be eaten on the night
£ 75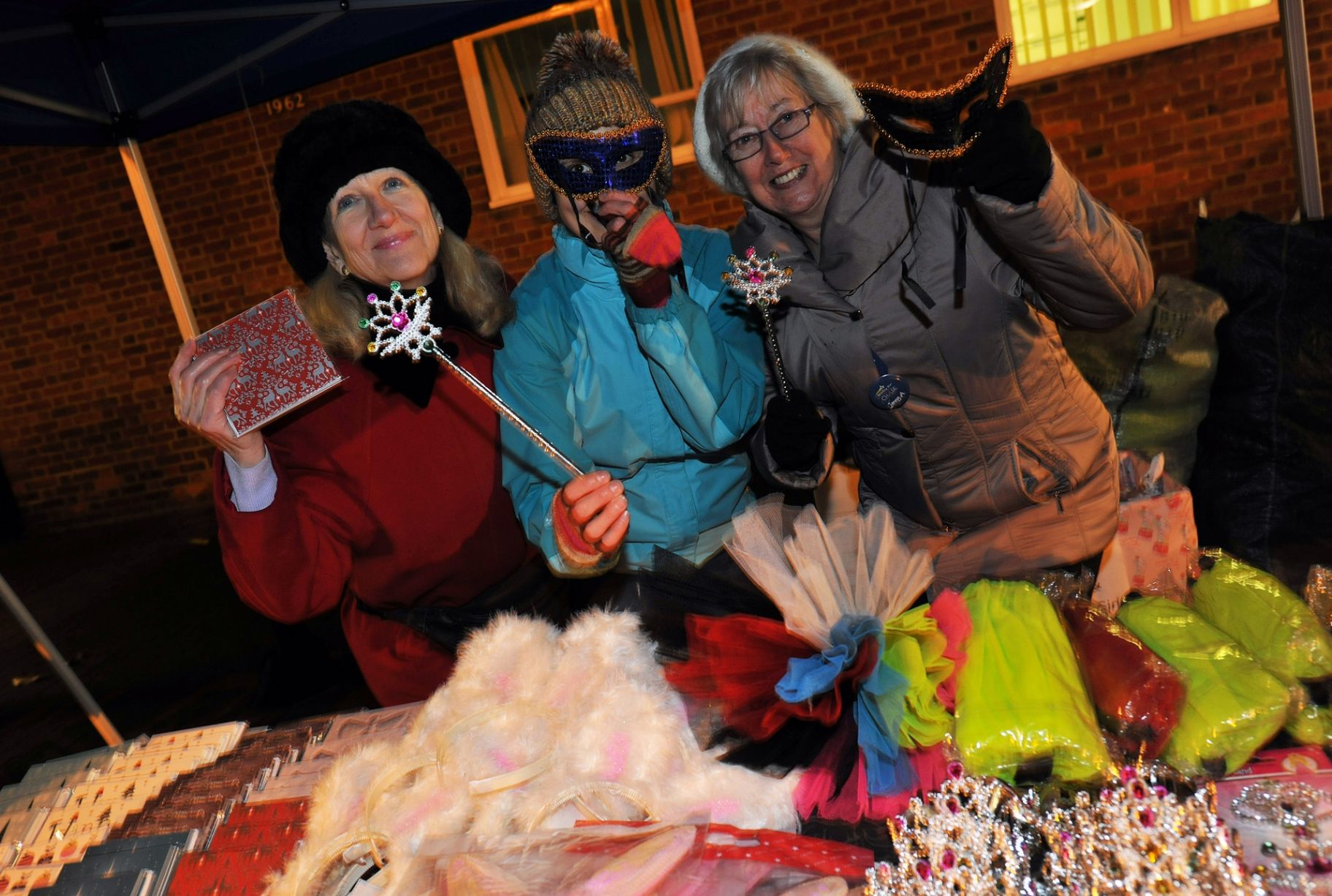 Big Tree Night
Adverts
Adverts Close for Publication:
Friday 7th October 2022
At least 3,000 A5 Big Tree Night programmes are distributed through businesses throughout Shepperton and on the night. It's a cost effective way to reach people who are interested in coming to Shepperton and buying from businesses like yours.
Each year, there is a cover design competition with local schools, with the winner also accompanying Santa on his sleigh down the High Street. It's fantastic chance to promote special offers for the couple of weeks up to Big Tree Night (as they start to be distributed at least a fortnight before) and to wish everyone a successful Big Tree Night.
Adverts cost:
| | |
| --- | --- |
| Quarter Page | £ 40 |
| Half Page | £ 75 |
| Full Page | £ 135 |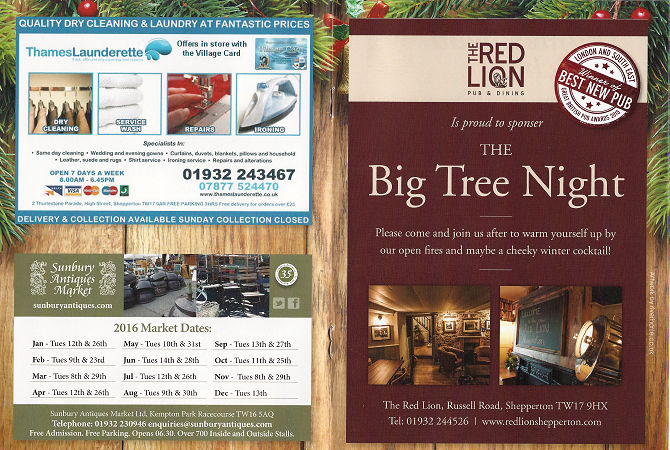 Music Licences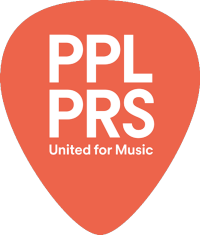 This event has been supported by the PPL PRS charity and community discount scheme.

PPL PRS licenses the use of copyright music across the UK, giving businesses and organisations the permission they need to play the music they want.

For more information about PPL PRS, visit pplprs.co.uk or call 0800 0720 808