Big Tree Night
Stalls
The Big Tree Night Treasure Hunt Competition is Back!!
Because it was so popular last year, our Treasure Hunt for our younger attendees is back!
Our young explorers will need to collect 12 or more logo stickers from individual (non-food) stall holders, stick them on the Treasure Hunt pages in the Big Tree Night programme and then come and see us at "The Big Tree Committee" gazebo to collect their treasure. Good luck!!
Stall
Website
Facebook
Twitter
Description
CakeBonkers
Standard stall size, offering delicious and unique cakes, christmas theme deco.
Churros Garcia LTD
Freshly made Churros, sprinkled with sugar and/or cinnamon, dipped in delicious Valor chocolate.
Crepes and donuts &co
Crepes, waffles,donuts
German sausages
Curtis Catering
Hot chocolate drinks
EMR DIRECT LTD
-Oriental Chinese cuisine, Chicken or vegetarian egg noodles with rustic cut chicken & veg served with the choice of sweet and sour or curry sauce all inside a traditional Chinese noodle box with chopsticks to give it that oriental feel.
JLT Crafty Designs
Lots of hand made crafts and gifts, crochet items, Christmas decorations, glazed pottery, wooden platters and chopping boards. Hanging plant ceramics and a multitude of Christmas gift ideas. All hand made by the stallholder
Shooting Star Children's Hospices
Shooting Star Children's Hospices Children's Christmas Fun Stall
The Burlington Care Home
TBC
The Fizzy Grape
We are a mobile prosecco bar, operating out of a beautifully converted, vintage mini-caravan. Committed to minimising our environmental impact wherever possible, we currently: Our beautiful caravan might be little in size but she's big in personality and has been lovingly restored into a mobile prosecco bar. Her soft and elegant exterior and vibrant and striking interior is the perfect contrast for any event or special occasion. Our focus is selling prosecco and prosecco based cocktails but we do offer other drink options on request.
THE LILLY MILLS DRINKERY LTD
Vintage Horsebox Bar serving draught beers, mulled Wine, Prosecco & Christmas cocktails.

Music Licences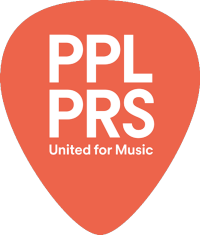 This event has been supported by the PPL PRS charity and community discount scheme.

PPL PRS licenses the use of copyright music across the UK, giving businesses and organisations the permission they need to play the music they want.

For more information about PPL PRS, visit pplprs.co.uk or call 0800 0720 808