Visitor
Information
Santa is coming to town!!

We want everyone to be able to have a happy and safe time at Big Tree Night, so we've compiled a list of things that may help you
---
Big Tree Night
Timetable
*Subject to change
Timetable will be available nearer the date
---
The Big Tree Committee Gazebo
For all your questions, lost children, programmes and where to come when you've finished the Treasure Hunt!
---
First Aid/
St John's Ambulance
St John's Ambulance is positioned in Araby Corner, where the old NatWest Bank was. Please call 999 immediately if an emergency.
---
Lost Children
or Parents
The meeting point for lost children and parents will be the Big Tree Committee gazebo. Please ask an SDBC Organiser to put out an announcement.
---
Lost
Property
If you find any lost property, please hand it into an SDBC Organiser (wearing a hi-vis jacket). Any recovered lost property will be held by the main stage and an announcement will be made if possible. Any unclaimed or unmarked lost property at the end of the event will be donated to a charity shop in the High Street.
---
Community
Toilets
Community toilets will be available in the Guardian Angels Carers shop. They will be open for the evening for us to use toilets and first aid.
---
Travel &
Parking
If you live in Shepperton, we advise you to walk to the High Street! Buses will be on diversion, roads will be busy and parking will be at a premium. The closest available public parking is at Manor Park (£) at the Memorial end of the High Street. Alternatively, take the train, as the station is within a few steps of Big Tree Night.

Even with this December's South Western rail strike, they are running a train an hour up to and back to Kingston (change at Kingston for stations nearer London).
---
Buses on
Diversion
The closure of Shepperton High Street will affect two services: 555 and 557 - both will divert up/down Green Lane or Russell Road up to Marshall's Roundabout. The 555 stops on Russell Road will be missed but will stop at Shepperton Station Approach.

Please contact Hallmark Buses for more information about times and stops.

We apologise for the inconvenience this may cause local travellers.
Music Licences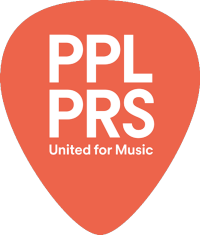 This event has been supported by the PPL PRS charity and community discount scheme.

PPL PRS licenses the use of copyright music across the UK, giving businesses and organisations the permission they need to play the music they want.

For more information about PPL PRS, visit pplprs.co.uk or call 0800 0720 808