Join the BTN
Committee
Due to personal and professional reasons, the BTN Committee numbers reduce each year, so we are asking people who live or work in Shepperton to sign up to become a regular member of the voluntary Committee.

Over the decade since the committee has been organising the new Big Tree Night, we average around 45 stalls and between 5-7,000 attendees. We are a not-for-profit organisation, so we raise money for local charities and reinvest profits back into the event. We also organise and install all the Christmas trees over Shepperton shops and businesses, and look after the lights on the "Big Tree" itself.

If you'd like to join us, you need to be reliable and have time (mostly Wednesday evenings between 6-8pm – although time during the day or at weekends is useful too), energy, enthusiasm and - most importantly - a good sense of humour!

We need fabulous, committed, organisers who don't mind traipsing up and down the High Street to put reminder notices on cars & in shops; put up diversion signs; deliver leaflets; and visit shops and businesses to take tree orders and encourage donations, orders for stalls & programme adverts. We also liaise with local primary schools for the programme cover competition, the choir for the night and the High Street window display judging.

If you are interested in joining the Big Tree Night Committee, you can register your interest by completing the form below and we'll be in touch soon.


Music Licences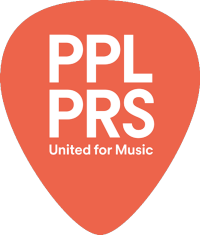 This event has been supported by the PPL PRS charity and community discount scheme.

PPL PRS licenses the use of copyright music across the UK, giving businesses and organisations the permission they need to play the music they want.

For more information about PPL PRS, visit pplprs.co.uk or call 0800 0720 808